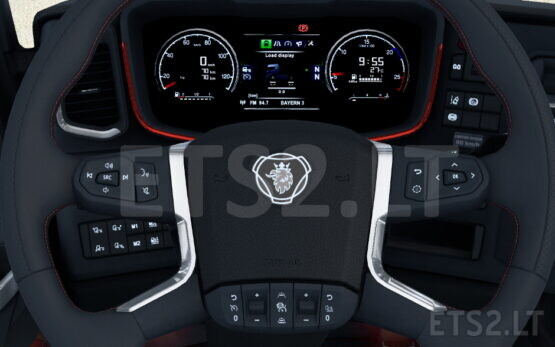 2021-04-01 Not a joke 😆
Mod model updated. Mod features:
– fixed texture with "airbag" label.
– fixed textures with Scania Logo on steering wheel.
– some textures improvements.
– added 1800 degree steering wheel animation as addon. Must have higher priority than main mod.
Big thanks to AlexeyP for model update.
Credits:
Piva, AlexeyP
DOWNLOAD 10 MB
DOWNLOAD 10 MB [mirror]