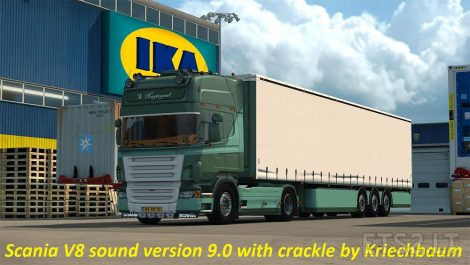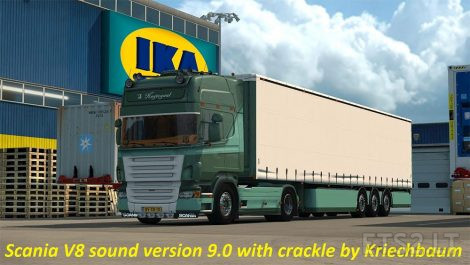 Hi all,
Here's my 9th version of the Scania V8 sound. This is the with "crackle" version.
The "deep" version, (without crackle) will arrive this week too.
This new sound work for the two stock Scania by SCS, the R, T by RJL 2.0 versions, his 4 series and the Nagtegaal Scania i use in this video.
For futures updates and bugs reports, please you can join me here :
http://forum.scssoft.com/viewtopic.php?f=211&t=151840
Credits:
Kriechbaum, SCS
DOWNLOAD 6.4 MB
https://www.youtube.com/watch?v=jzU9Y7s-7KI&feature=youtu.be