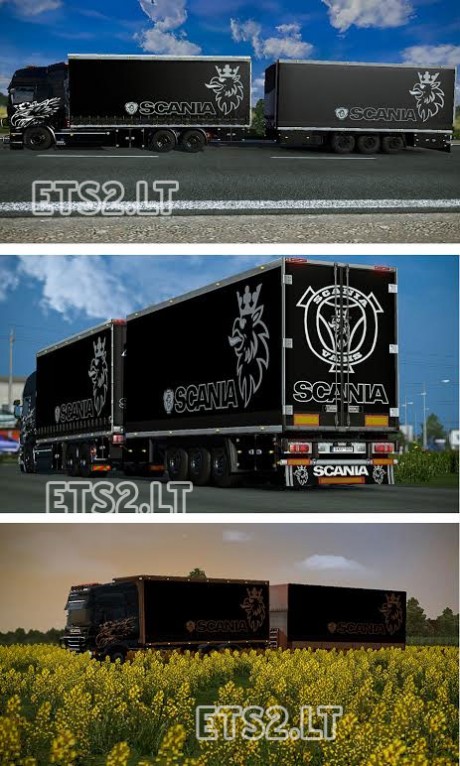 This mod pack contains Scania Vabis Black skin for R series and
Streamline topline trucks.
It also includes complete Scania R and Streamline tandem trucks with
new Scania Vabis skin for all three tandem chassis and tandem
trailers. Mod pack also includes black rims for Scania trucks.
Find more info about this mod in read me file. More pictures in
download file.
Extract files with 7z archiver
Model author Flemming V, skins by Robisierra
DOWNLOAD 44 MB