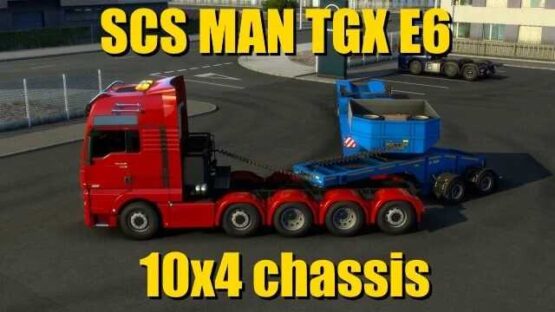 Added 10×4 heavy chassis to SCS MAN TGX Euro 6
Added Slightly tuned 640 engine (to 750hp)
Added custom 22+2 Speed ZF Gearbox for Heavy Haul
Added lowered rear fenders to 8×4 and 10×4 chassis. Fenders are lowered by 7,5cm.
Heavy haul chassis is extended for about 1,35m, respectively the saddle is moved 500mm towards back of the truck.
Credits:
Sigouss
DOWNLOAD 10 MB