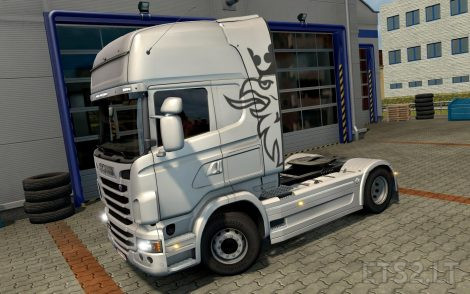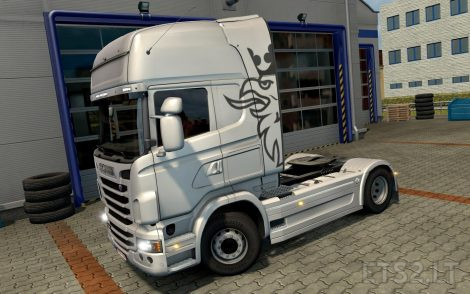 Side skirts V8 from Scania S for Scania R ETS 2
▶Works in MP.
▶You can put the exhaust pipe.
▶No need to buy a new tractor, just need to call on one hundred and to deliver or to change the chassis on the 4×2.
‼‼ ATTENTION ‼‼
▶It is forbidden to effectuate the tuning of the tractor in MP.
Credits:
Black Sky
DOWNLOAD 44 KB