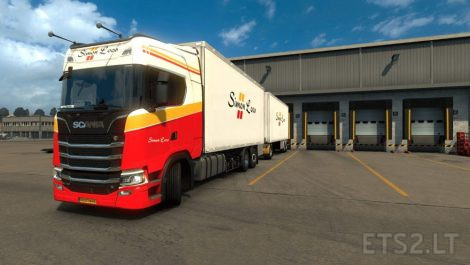 This mod contains 3 sub-mods.
– Scania S&R; Simon Loos livery.
– Tandem mod by Flemming V.
– Simon Loos livery for Tandem mod.
In this download is a DUTCH readme-file, it's also containing a video-tutorial link.
Link to video-tutorial: https://youtu.be/9i3d9gWUfiI
Don't be afraid to ask any questions.
Credits:
Patrick Middelkoop, Flemming V.
DOWNLOAD 467 MB