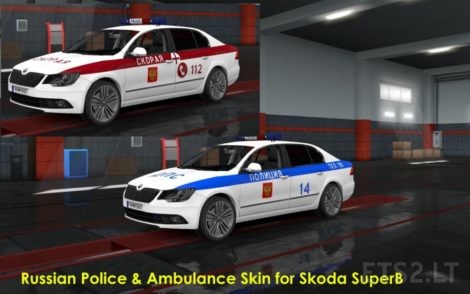 -*- Russian Police / Ambulance Skin Pack -*-
✔️ FEATURES
▶️ +1.34 Compactibility
▶️ Latest Skoda Update Compactibility
▶️ unique Russian Police skin and Ambulance skin
▶️ Made in Germany; High-Quality mods!
? IMPORTANT
We prefer a higher priority than the main scout mod!
?PERMISSIONS
▶️ Editing for personal use and non-sharing permitted.
▶️ Reuploading only with original link.
▶️ Editing/Reworking and uploading is not permitted.
If you break any of those rules, expect police action, as it breaks copyright law (EU-Article 17)
❤️ OTHER MODS
I publish ATS and ETS2 mods/skins. Check my steam workshop.
(This mod can be found also in the Steam Workshop.)
Credits:
TruckersMP, poland.ball(me)
DOWNLOAD 330 KB