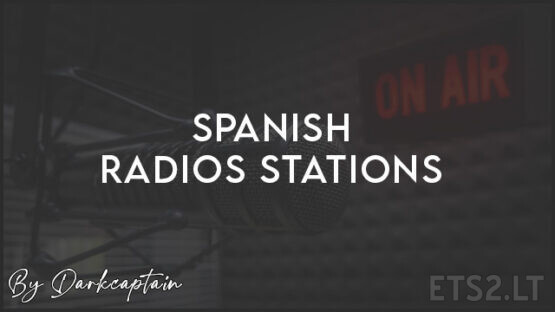 Around 60 radio stations from Spain and Andorra
Changelog 1.9 (22-05-2021):
Fixed: FlaixFM
They do not work: GozaderaFM, Rock One
It should work with any version of ETS2 and ATS.
How to install:
Extract the zip and place the file "live_streams.sii" on this path location:
/Documents/Euro Truck Simulator 2/
/Documents/American Truck Simulator/
(NOT IN YOUR MOD FOLDER!)
Enjoy!
Credits:
SCS, Darkcaptain
DOWNLOAD 42 KB