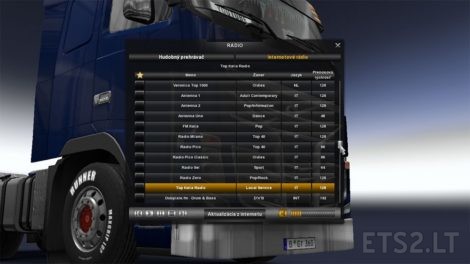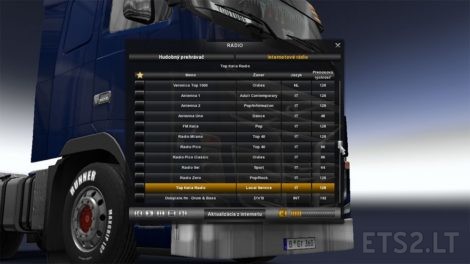 With this mod you can listen spanish and catalan radios on streaming when you are driving. You need to have the original game and an internet connection.
Radios:
-M80 RADIO
-EUROPA FM
-LOS 40 PRINCIPALES
-KISS FM
-CADENA 100
-CADENA DIAL
-RNE
-RADIO 3 RNE
-RADIO 4 RNE
-RADIO 5 RNE
-RNE CLASSICA FM
-ROCK FM
-CADENA SER
-HIT FM
-RAC 105
-RADIO EXTERIOR
-RADIO OLE
INSTALLATION:
This modification is not installed in the same way as others:
1-Download the RAR file
2-Extract it.
3-After exctract we have the live_streams.sii file.
4-Go to your Euro Truck Simulator 2 carpet
5-Copy the live_streams.sii file
6-Paste it on Euro Truck Simulator 2 folder (No in the mod folder)
7-Replace the file
8-Go into ets2 and start your profile.
9-Go to radio player section
8-Select radio stream
9-Click on update by internet button
10-Enjoy!
NOTE:
Even if you have this mod the other radio stations Will be not eliminated.
It work for all versions but no for the pirate game
Credits:
Pavasa 26
DOWNLOAD 313 MB