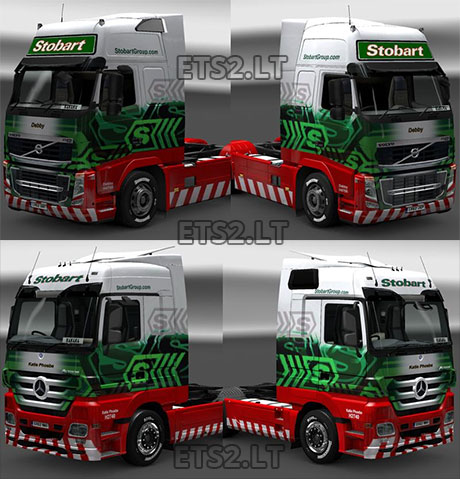 Here we have 7 of the trucks done in the green and red Stobart livery.
All trucks have there names and numbers and as close to real skins as i can get them.
Have also got the gray plastic round the wheel arches red as on the real trucks( this will affect all the trucks and the AI ) and the
Renault has the red front.
Put the .scs file in your mods folder ( C:your folder\my documents\Euro Truck Simulator 2\mods ) and activate in game and your good to go.
Feel free to put on other sites, just please keep this read me in the download.
Hope you like em, enjoy
Author: k4k4k4
DOWNLOAD 13.8 MB