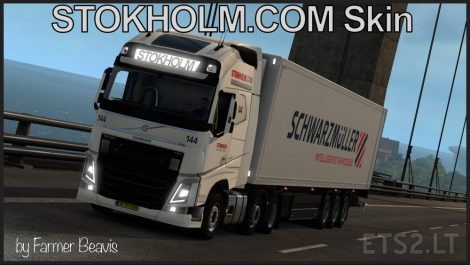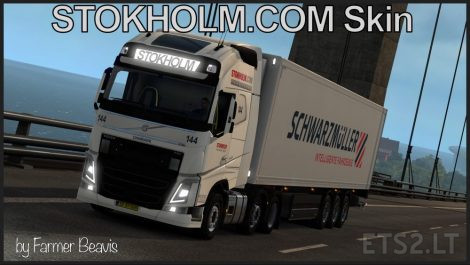 Software used: Pixelmator, Photoshop CC
Tested on 1.27.x
v1 with skins for:
Volvo FH 16 by Eugene
*** ATTENTION ***
Eugene's Volvo FH&FH16 Reworked
Skin is only compatible for this mod – Lightbox texture for 'custom' option in lightbox is included as well. Eugene's mod can be found here:
http://forum.scssoft.com/viewtopic.php?f=35&t=185292
Fleet Number
On preview picture you see truck with different fleet# but for release this was changed back to 51 since Mr. Flemming has requested for 144 to remain "his" number.
For questions or feedback you can find me on Facebook (FarmerBeavis) and Twitter (@FarmerBeavis) or visit my Youtube channel:
https://www.youtube.com/user/beavisPDBSK
Special Shoutout to all my friends and Mr. Flemming who requested this skin originally and agreed to have it shared with the public!
Have fun and keep on trucking,
Credits:
FarmerBeavis
DOWNLOAD 779 KB