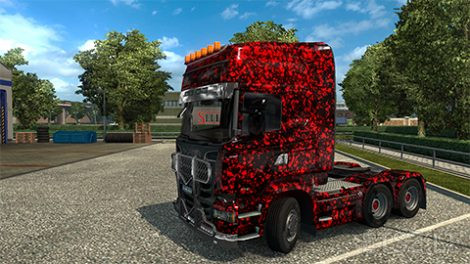 Thank you for using Supreme Monster & Texture. This is not the only color variant. Several will be available for download in the next few days. If you like Supreme Monster & Texture, I would appreciate positive reviews and share it with your friends.
The Supreme Monster logo is copyright protected, as well as the texture!
THIS SKIN IS ONLY FOR THE SCANIA STREAMLINE AND IS TESTED ON v1.30.2.2.
Please do not re-upload my skins!
For more concerns, contact me here: [email protected]
Credits:
Ric
DOWNLOAD 11 MB
https://youtu.be/Kpc84GslCSs