Trafico Realista 2.2 by Rockeropasiempre para V_1.24.XX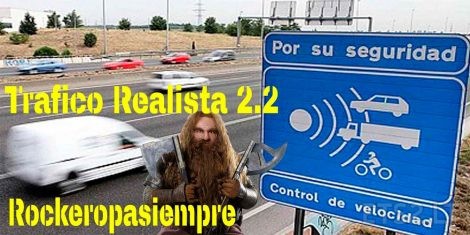 Specifications:
Modification in the general coportamiento of AI. Intermitencias, security, patience, distances etc etc …
Modification in regeneration traffic throughout the day. "Spawn_daytime_rates"
From 0:00 traffic will gradually grow until 8:00
Between 8:00 and 18:00 there is a greater increase in traffic.
18:00 to 0:00 decreases gradually.
quiet traffic at night, but will never be alone.
South Korea added cities Map.
Map cities of Hungary added.
Map MHAPro added cities.
Ciudade added EAA Brazil Map.
Added new sounds for AI to enviroment and retro garages.
Buses added Solaris36 V4.
Added Vehicles AI Traffic jazzycat pack.
AI Traffic Vehicles Added russian jazzycat pack.
Added Vehicles Buses Bus traffic jazzycat pack.
Vehicle traffic Brasilian added jazzycat pack.
Vehicles Europolice V4 Solaris36 added.
Added Vehicles Truck traffic jazzycat pack.
A total of 728 modified vehicles, ready for operation.
NOTE: NO ADDED 728 VEHICLES ARE ADDED BUT YOUR FILES MODIFIED SPEED.
WHY it IS COMPATIBLE WITH ANY OF THE ABOVE PACKS IA.
Author: Rockeropasiempre
File weight: 50.8 Mb
Respect original link the author please.
Credits:
Rockeropasiempre
DOWNLOAD 50.8 MB
Popular mods