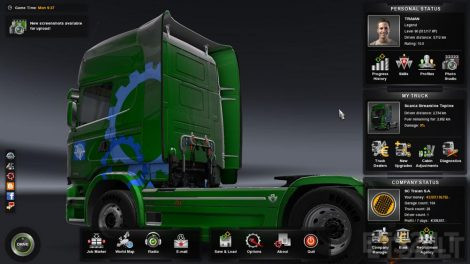 My full save game for version 1.26 and 1.27
You have unlimited money!
You have all cities discovered!
You have garages in all cities!
No errors.
Works on latest version.
You need DLC Going East&Scandinavia.
How to install ?
Extract the folder in My Documents/Euro Truck Simulator 2/profiles.
Have fun!
Credits:
Traian
DOWNLOAD 7.3 MB