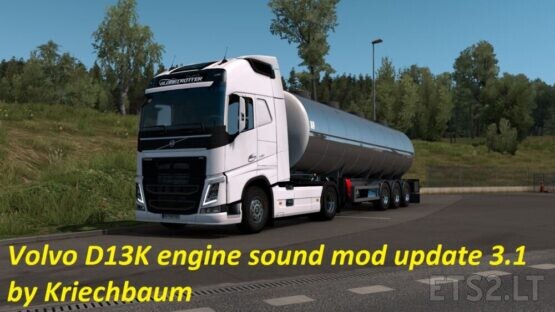 Hi my friends.
I wish you a happy new year.
I've updated the D13K Volvo sound.
it's now fully compatible with 1.39 patch.
i've added all the accessories sounds, and the air brakes, gear sounds etc…
I've made some little adjustements/tweaks/improvements on it.
It works for the SCS Volvo and the Eugene's.
There are two versions of the sound mod, one without FAN sound (in this video), and an another one with it.
Credits:
Kriechbaum
DOWNLOAD 20 MB