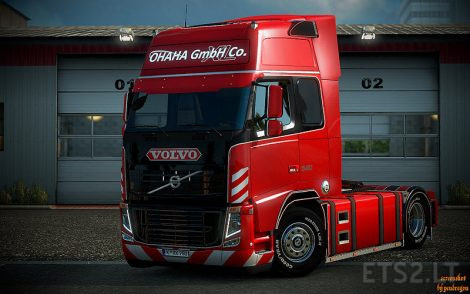 Changelog v19.0r:
Adapted to 1.31.x version
Hi guys! This mod is based on FH16 Classic by Ohaha, but contains everything, and is standalone mod from Volvo FH 2009 Ohaha version. This mod will be updated when I have a time.
Credits:
Truck: SCS Software
Tweaks, additions and rebuilt parts: Ohaha
Tower panels by Roadhunter
Some skins thanks to Da Stig
Lens for headlights by Eugene
Eev badge by Peerke145
Maintained this mod: Pendragon.
Visit my SCS forum for futher updates: https://forum.scssoft.com/viewtopic.php?f=35&t=197804
Enjoy!
Credits:
Pendragon, SCS Software, Ohaha, Roadhunter, Da Stig, Eugene, Peerke145
DOWNLOAD 71 MB