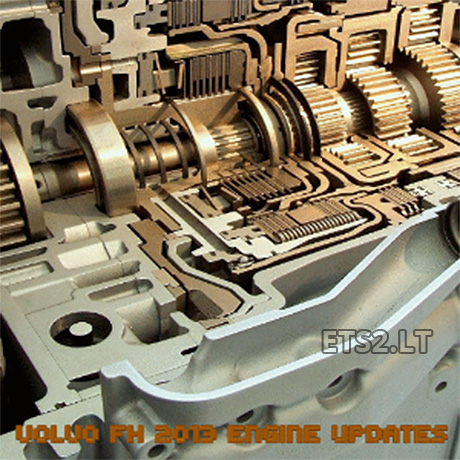 Hello. I want to introduce you my mod today.
This mod changes the engine files from the Volvo FH 2013.
You can go through the world with 1000Hp/Ps, or rather Need for Speed
​​play in the same format and Truck losdonnern with 9000Hp/Ps. 🙂
This is my first mod
Incidentally, I will still add many more things:
– Better gear (faster connection)
– Motor brake is adjusted
– The prices are changed
– HP number is corrected
– Trailers are customized according to Hp / Hp number (no wobble
etc.).
Thank you. I wish you much fun while driving 🙂
Best regards. Cathav_
Credits:
Cathav_
DOWNLOAD 3 KB
Deutsch/German:
Hallo. Ich möchte euch heute mein Mod vorstellen.
Dieses Mod verändert die Motordateien vom Volvo FH 2013.
Du kannst mit 1000Hp/Ps durch die Welt fahren, oder lieber gleich Need
for Speed in Truckformat spielen und mit 9000Hp/Ps losdonnern. 🙂
Das hier ist mein erstes Mod.
Ich werde übrigens noch viele weitere dinge einfügen:
– Bessere Getriebe (schnellere Schaltung)
– Motorbremse wird angepasst
– Die Preise werden evlt. nochmal verändert
– Kw Anzahl wird korrigiert
– Auflieger werden nach Hp/Ps -zahl angepasst (kein kippeln o. Ä.)
Danke. Ich wünsche dir viel Spass beim fahren 🙂
MfG. Cathav_