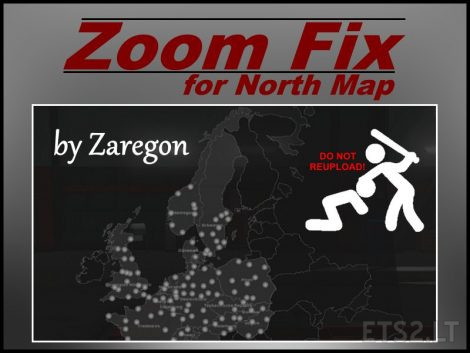 Corrects the map zoom in the North Map. Please replace the "map_data", or load after the North Map (also works with other maps).
Credits:
Zaregon
DO NOT REUPLOAD!
More information, support:
https://forum.scssoft.com/viewtopic.php?f=32&t=245695
https://www.facebook.com/North-Map-129565704444768/
Warning Fake Mods!
Never download Mods from: @mods_ats, @aldimator, @lukasets2.
Always use the original download link. For fake (stolen) mods support can not be guaranteed and the files can be damaged.
Regards
Zaregon
Credits:
Zaregon
DOWNLOAD 12 KB