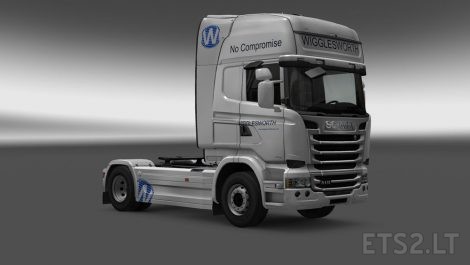 A skin for RJL Scania of an English transport company
Author: DenDenvideo
DOWNLOAD 21 MB
This skin is ETS2 version of Spanish haulier, Cabrera Transportes. Download and enjoy. Please share the same links and don't reupload. Thanks for your understanding.
Author: ryaskins
DOWNLOAD 21 MB
Swedish Viking Skin is make for Scania T
Work on 1.24
Author: Micko [SRB]
DOWNLOAD 395 KB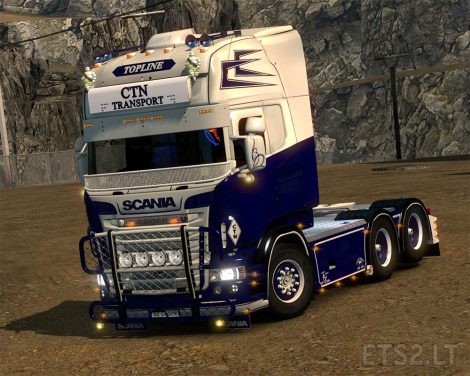 It is named "CTN Transport" because it was the truck I made for my VTC and now I decided to make it public.
It was tested last time on 1.24.x and works perfectly.
You can upload it everywhere ONLY if you keep the link and credits.
Credits:
Catalin
DOWNLOAD 21.4 MB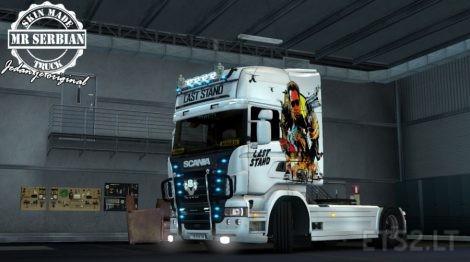 Do not reupload, respect my work!
My FB page :https://www.facebook.com/MrSerbianTruck-1038733336137768/
My Flickr (ETS 2 Photos):
https:[email protected]/
Credits:
Mr.SerbianTruck
DOWNLOAD 0.3 MB
After many hours spent with the pen tool and the brush, and with some help from Matt_streamline's side-logo, I present to you my version of the Scania Streamline skin!
It is both metallic and normal, paintable of course 🙂
Authors: VaasOne, Matt_Streamline
DOWNLOAD 177 KB