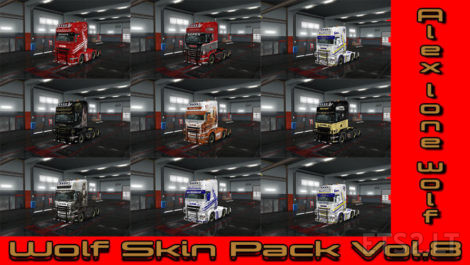 skin is made for Scania RJL v2.2.3 truck mod
tested on latest version of game
Respect authors work please do not reupload
Enjoy!
Credits:
Alexandar Lone Wolf
DOWNLOAD 10 MB
This is skin combo for Scania R 2016
Work great in v1.34.x with ownable trailer
Mods needed:
Ekeri semitrailer by Kast
Ekeri Tandem addon by Kast
Ekeri Tandem addon for Scania Next Gen
I've put some of mods you need for this skin. Make sure you check in rar file to find the mods. (Lightbox, font grill)
Find any bugs please contact me:
[email protected]
IG: addyv8.ets2
***DO NOT REUPLOAD THIS MOD***
Credits:
AddyJ
DOWNLOAD 19 MB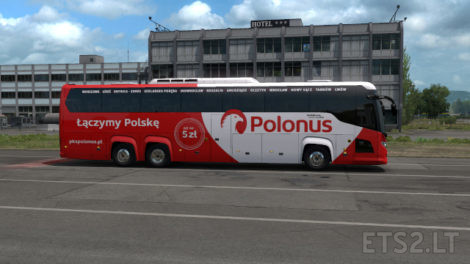 If you are interested in other skins, I invite you to my channel:
https://www.twitch.tv/firmowepaliwo
https://www.youtube.com/channel/UCaW_Fx_ebtUIzQbaQ2UtRlQ
Steam:
https://steamcommunity.com/sharedfiles/filedetails/?id=1615615827
Credits:
firmowepaliwo
DOWNLOAD 21 MB

Paint the truck in two versions: metallic and automotive paint. The archive contains 2 files. Just transfer them to the MOD folder and plug in your game.
Credits:
JB2
DOWNLOAD 79 MB
This mod works on a truck Scania Next Generation
Replaces Unique interior.
This interior is a pleasant combination of Red-Black color with elements of carbon inserts.
Namely, the finish on the doors and the dashboard, as well as the Unique steering wheel, New lighting dashboard.
Changed and other little things.
Credits:
hadrian
DOWNLOAD 2 MB
Kosmos v4 Skin for Scania RS Longline Truck
Test version: 1.34
I wish you a pleasant game!
When you distribute to other sites, keep the author's link
Credits:
Aleksandro
DOWNLOAD 21 MB