18 Speed Road Ranger mod H Shift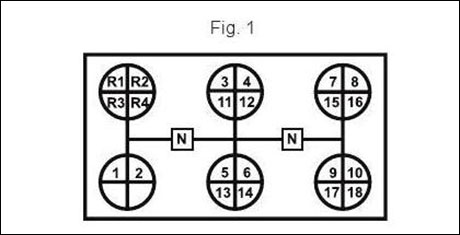 This is an 18 speed roadranger mod for Euro Truck Simulator 2
If you use a H shift pattern and wish to use this mod you MUST place the gearbox.sii into
documents/eurotrucksimulator2/profile/(yourprofilenumber)
Then set the controls as the following.
Reverse= gear shift position 1 (joystick button 8)
1st= gear shift position 2 (joystick button 9)
2nd= gear shift position 3 (joystick button 10)
3rd= gear shift position 4 (joystick button 11)
4th= gear shift position 5 (joystick button 12)
5th= gear shift position 6 (joystick button 13)
Shift toggle 1= Joystick button 1. (Red button 2nd from left)
Shift toggle 2= Joystick button 0. (Red button 1st from left)
These controls are for G27 only, (may work for others)
You can also set it up any way you would like, but this is the best.
Author: jaiden_worth
DOWNLOAD 61 KB
Popular mods