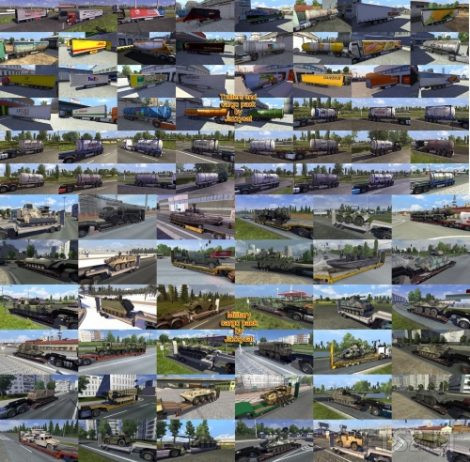 This additions is intended for fans of unusual traffic and heavy cargo.
This addons increased the mass 91 Jazzycat's cargoes and 31 standard cargoes.
Cost for certain goods been increased to 30%.
The main modes you can download on the website of the author (Jazzycat).
This mod does not claim to full realism.
Connecting in the game:
1. Plug mod map.
2. Connect the main mod (Jazzycat) in the game
3. To replace the file from the original mod similar file from my addons.
If you do the opposite may be the problem.
ATTENTION! WITHOUT BASE MOD WILL NOT WORK!
Credits:
Author of the main mod: Jazzycat Author of this addon: Tornado
DOWNLOAD 2 MB