70 Tonnes Trailer By AndreiP23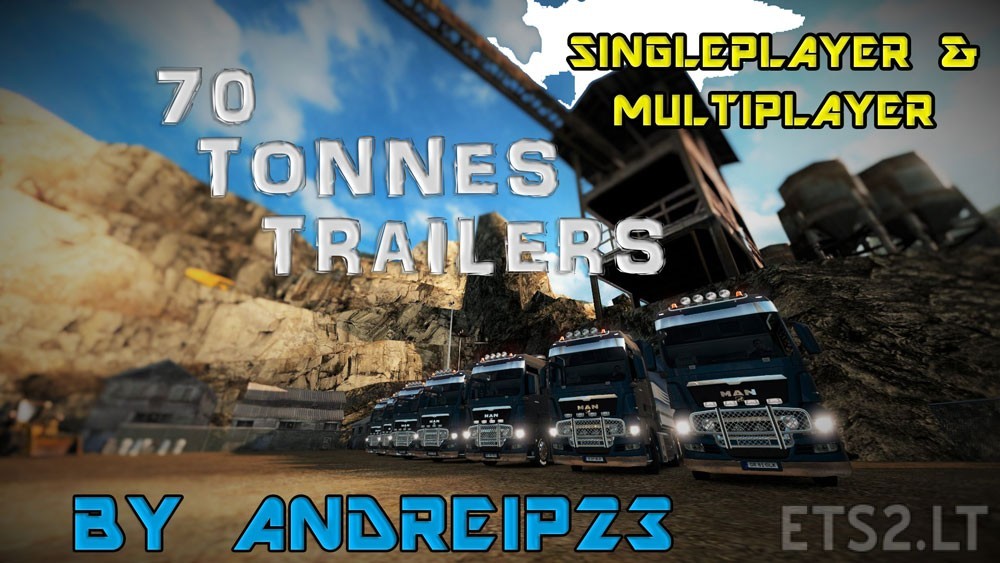 70000 KG / 70 Tonnes Mod for Euro Truck Simulator 2.
Singleplayer and multiplayer.
How to install?
1. Put the mod in "mods" folder.
2. Go in singleplayer and sleep to update the jobs.
3. Take a job.
4. Go on multiplayer.
5. Enjoy!
Please don't reupload! Thanks!
Authors: AndreiP23, SCS
DOWNLOAD 1 KB
Popular mods