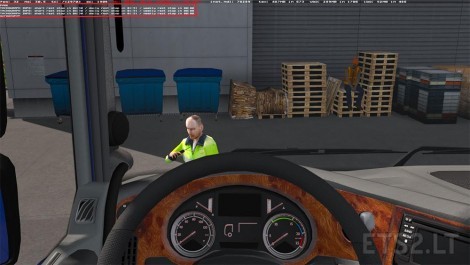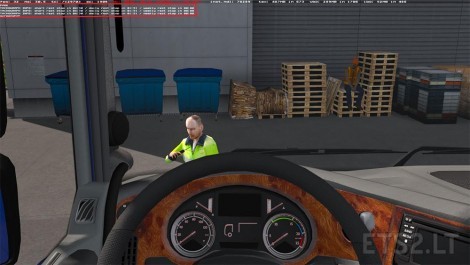 AETR tachograph v.1.0 released!
New in 1.0 version:
AETR rules control completed. Fixed bugs in calculations of reduced weekly rest compensations.
Fixed bug with incorrect indication of current rest time on first plugin start.
Fixed bugs with backup copies of ini-file after save game load.
New parameter in ini-file
profile_name
is used in name-generation of backup copies of ini-file.
New parameter in ini-file
make_backup_on_startup
Backup copy will be created every tiime at startup when value is 1.
It can be useful to save ini-file data when you will load wrong profile.
Status string can be divided by 5 lines. Added new params:
drive_mask0 – drive_mask4
rest_mask0 – rest_mask4
clear_minicon is obsolete. you can override it's functions with a new drive_mask, rest_mask with a value "_" (will be changed for " ").
drive_mask, rest_mask with empty values are ignoring.
full readme inside the archive.
Installation:
Put plugin & wav files to
"..Euro Truck Simulator 2binwin_x86plugins" for 32-bit game version
"..Euro Truck Simulator 2binwin_x64plugins" for 64-bit game version
if Plugins folder doesn't exists – create it.
If plugin file located correctly – you will see a warning message when starting the game.
Required:
MS VC++ Redistributable 2012 (exactly this version!) x86/x64.
P.S.: Version 2.0 with ATS support (Hours of Service regulations are issued by the Federal Motor Carrier Safety Administration (FMCSA)) is under construction!
Credits:
Supric
DOWNLOAD 3.3 MB