American Trailers for ETS2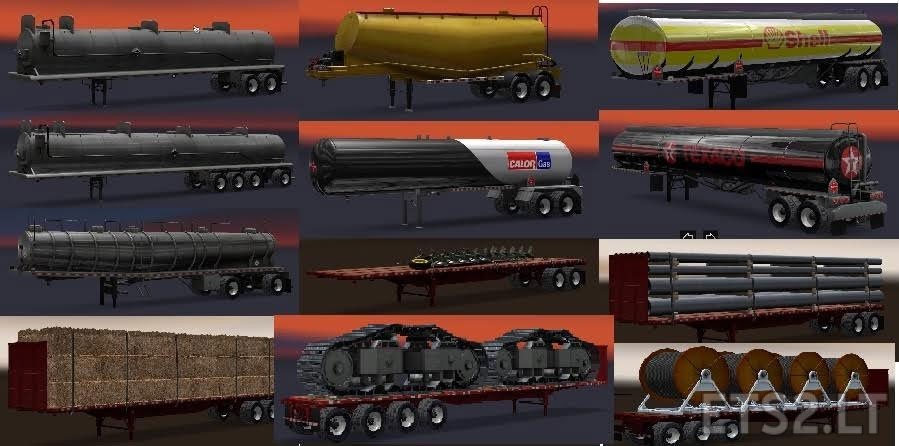 American Trailers for ETS2 V1.20
Trailer Pack includes Trailers from American Truck Simulator,
(adapted for ETS2)
Compatible only with ETS2 V1.24 + Advanced Trailer Coupling
Dowwnload file & place in mod folder, Activate in mod manager.
This mod is compatible with Chris45 Uk Trailers Packs.
Authors: Chris45
Models: SCS Software
Changelog:
More Trailers & cargos added
http://sharemods.com/wlqvt6sje1xp/American_Trailers_v1.2_ETS2.scs.
html
Credits:
Chris45, SCS Software
DOWNLOAD 119 MB
Popular mods