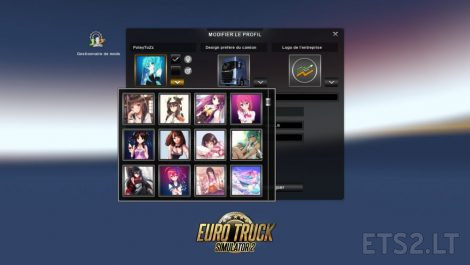 this is a mod allowing you to select a cute anime/manga character in female drivers.
How to install :
1 : Download the file and extract it from the folder.rar
2 : copy the scs file
3 : go to your mod folder (document>ETS 2>mod) and put the scs file
4 : Launch the game and enjoy ! ?
Credits:
Creator : PoteyToZz
DOWNLOAD 495 KB