BDF Tandem Trucks Pack (11 Trucks)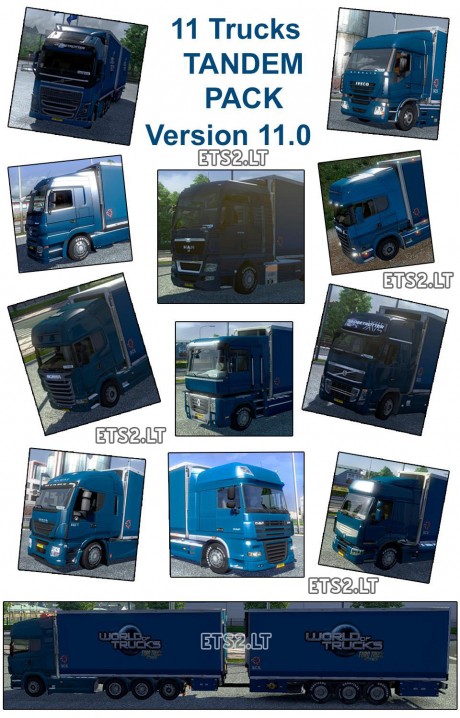 Pack consist of: Volvo FH16 2009 and 2012, Scania 2009 and Streamliner, MAN TGX, DAF XF, Mercedes Actros, Iveco Stralis and Hiway and Renault Premium and Magnum BDF tandems with trailer and cargo
Update:
Scania 2009, Renault Premium, Volvo FH 2009 and Iveco Stralis has been added to the pack. It does now contain 11 full BDF tandem trucks. Other corrections to this pack is:
Plates on coolerbox is now skinable, Lights corrected, All truck are renamed in model to work with all other mods, New wheels on trailer, Old model format updated, New skin, CHOOSE now between 6×4 and 8×4, Many other small updates and corrections.
This mod work together with almost all mods out there.
Compatible with ETS2 v1.8.x, 1.9.x and some older versions.
Authors: Flemming Vinge, SCS, Blender
DOWNLOAD 204 MB
Popular mods