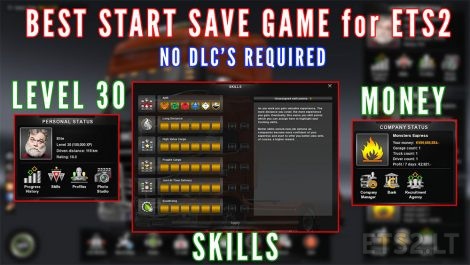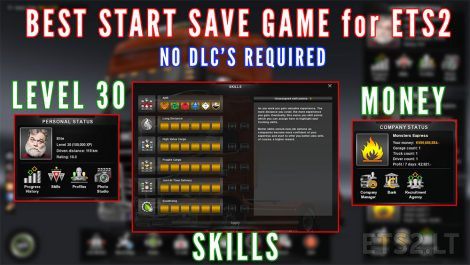 This is a starter savegame for ETS2 beginners (and not). Perfect if you want to play ETS2 with already a lot of money and all the skills.
– Level 30 [All skill points are maxed]
– 999,686,884€ Cash [To buy all the trucks you want]
– This savegame DOES NOT require any DLC, you can use it with the basic game [or with any DLC you might have]
– Tested with ETS2 last version [should work for all versions]
– How to Install:
Just extract the ZIP-file and copy the folder inside to "My Documents/Euro Truck Simulator 2/profiles".
Credits:
Assenzio
DOWNLOAD 125 KB