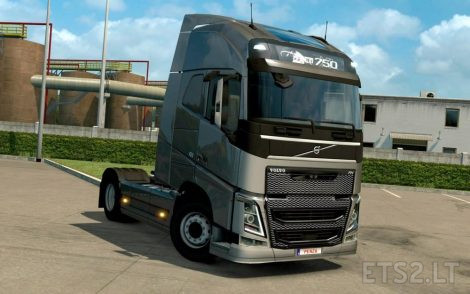 Mod makes a black grille for all VOLVO FH 2012 engines for ETS 2
! Mod is redesigned and updated under 1.27!
▶ Works in MP.
▶ One hundred should choose the engine 750 hp, and then the one that you need.
!! ATTENTION !!
▶ In MP, the tractor does not have to be tuned, as the modification will fly off!
Subscribe to my group in VK "https://vk.com/sky.mods" there I also post mods for ETS 2 and ATS multiplayer.
Credits:
Black Sky
DOWNLOAD 31 KB
https://www.youtube.com/channel/UCUDsypvRL_WOjPJsv1BaLTA