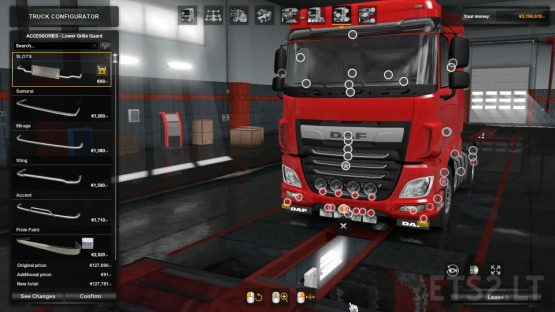 Hello everyone, I have decided to release my DAF slots because nobody messaged me to trade mods for a week.
Features:
– slots for foglights
– slots for square lights and circular grill lights
– slots for mudflaps
– unlock at level 1 + very cheap
please note that it replaces the first SCS lobar, to make this clear I changed the name of it. Also note that the lights and mudflaps in the picture are not included but available for free.
now all I ask for is to not change the link…..
If you have problems, contact my instagram
Credits:
SCS, Polltrans
DOWNLOAD 3 KB