Brasil Map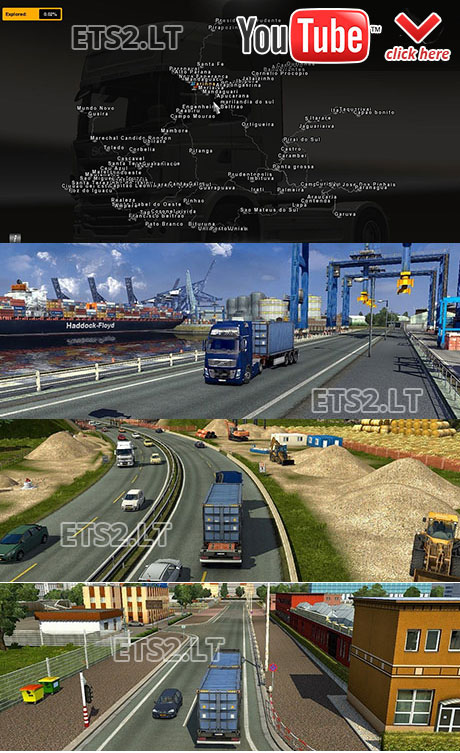 New Map for Euro Truck Simulator 2, namely the map of Brazil. It's a fairly large map with many cities, pesaije us new roads, driving experience us.
Each stage is an important area in Brazil with more cities.
The map was tested on version 1.3.1 of the game and go smoothly. The author also says that there is no need for a new profile will be able to play.
Tested the new profile.
Author: José Gonçalves dos Santos
DOWNLOAD 198 MB
Popular mods