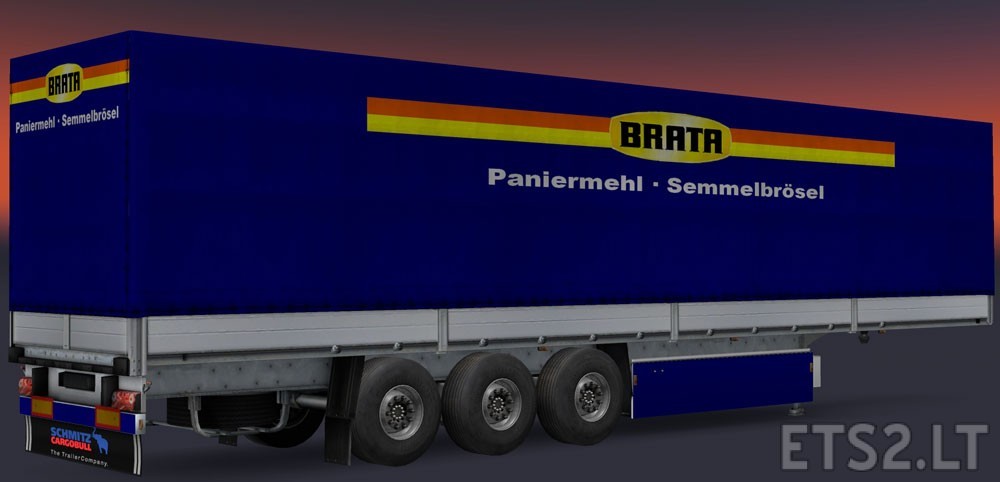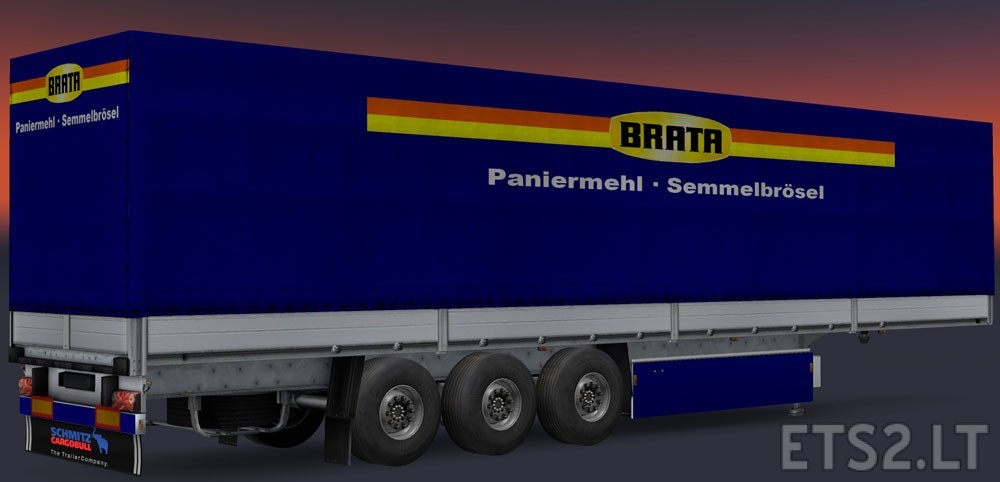 Welcome to my Brata Trailer V 1.00!
In this pack you can find the Schmitz Universal trailer with a Brata Skin.
Trailer: Brata Schmitz Universal (Backgroundcolor: blue)
Model: Schmitz Universal by Matdom1988
Skin created by scania_dragon based on original Logo and live seen trailer
Credits: Matdom1988, SCS, scania_dragon
Please note: Trailer cargo are only breadcrumbs (Paniermehl)
All SDMods-Trailers are single scs.files so feel free to copy and activate one or more trailer(s) of your choice for your profile.
All trailers are standalone and given to the ai-traffic
For this Trailer DLC North is NOT recommended
Please view the jpg previews and then choose the trailer(s).
Authors: Matdom1988, SCS, scania_dragon
DOWNLOAD 2 MB