Nathan Airchime K5LA Train Horn for P8 Horn.
Attention to the ears😄!
Crutu Modding.
Credits:
Crutu Modding, powerkasi
DOWNLOAD 139 KB

this mod for me 100/100
—————————————–
working in 1.27 1.28 1.29 1.30 1.31 1.32 1.33 1.34
————————————————————————
plz not upload link
————————————————–
Credits:
¤larbi¤
DOWNLOAD 3 MB

Personalized sounds for Motorcycle Traffic Pack by Jazzycat, you need to place my mod above the main mod:

changelog v2.6:
-adaptation for v2.6 (sounds for the 2 new motorcycles)
-first electric engine sound for a motorcycle (Kawasaki Lightning LS218)
due to successive reuploads on other websites and thus lack of support this is the last update of motorcycle sounds
Credits:
Cipinho, Drive Safely, Jazzycat
DOWNLOAD 22 MB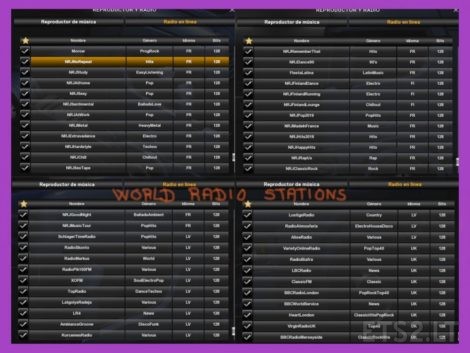 Radio stations, updated, added 52 new stations adding a total of 482.
Once the file has been downloaded, copy and paste into the documents / eurotrucksimulator folder.
I hope you like it.
Do not re-upload, thanks
Credits:
Maryjm
Extract winrar then put the scs file in ↓
My Documents → Euro Truck Simulator 2 → mod folder
Tested 1.34
Credits:
Moh1992212
DOWNLOAD 121 KB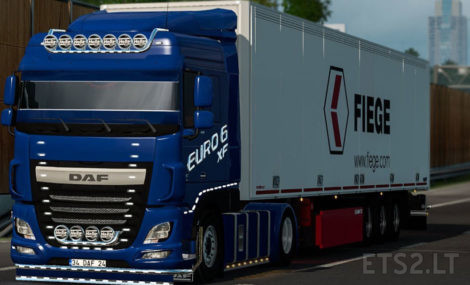 Mod adds new Sounds for DAF Euro 6 Truck
1. New Sound Signal.
2. Voice navigator when you start the engine.
3. Voice of the navigator when silencing the engine.
4. Voice of the navigator with a faulty engine.
5. Reverse with voice.
6. New sound wipers.
7. New sound turn signals.
8. New sound cash.
9. New sound DPS for breaking the rules.
Credits:
PingPong
DOWNLOAD 13 MB