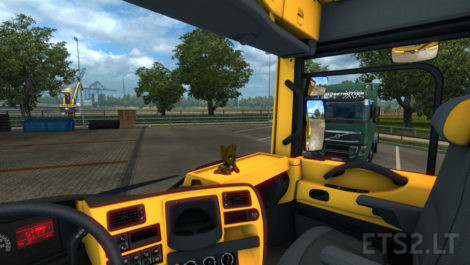 Little Groot for all truck
Only comppatible with DLC Cabin
Enjoy 😉
Credits:
KPBR Modding
DOWNLOAD 8 MB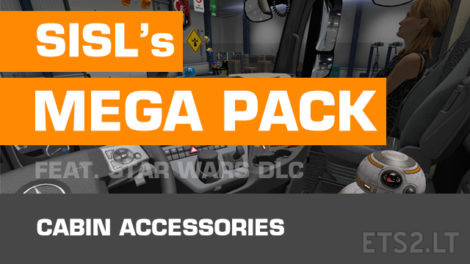 This is update for SiSL's Mega Pack ready to work on 1.35 Experimental Beta and future…
Credits:
SiSL
DOWNLOAD 301 MB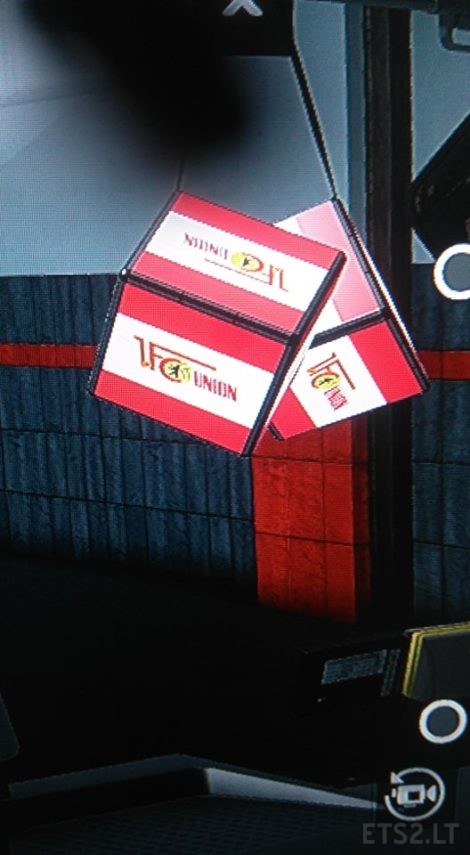 A little skin i made for Wolf Cube V2.
Tested on version 1.34.
Simply copy it in your mod folder and buy it somewhere.
Credits:
mc2rok, Tuning-Wolf.de
DOWNLOAD 32 MB
This mod adds an Green lighted poppy for the toy stand.
The mod is for all SCS Truck, it's best to test it yourself.
Mod tested on 1.34
Credits:
Lars Master.OfDisaster
DOWNLOAD 0.4 MB
Contains 7 pennants. You need Cabin Accesories DLC for work properly.
Contiene los colgantes de los siguientes paises:
España, Argentina, Uruguay, Chile, Mexico, Colombia y Rep. Dominicana.
Es necesario tener el Cabin Accesories DLC para que aparezcan.
Nota: Únicamente he podido modificar 7 colgantes en base al DLC, si por mí fuera pondría todas las nacionalidades latinas pero no ha podido ser. Si hay mucha petición popular puedo subir otro mod con las nacionalidades que me pidan los viewers o lea en los comentarios.
Para cualquier duda sobre mods puedes preguntar en https://www.twitch.tv/xariel_
Credits:
Xariel
DOWNLOAD 152 KB
– High quality!
– Replaces 4 base scs pennants.
– works with sisl's mega pack!
Hope you like it.
Feel free to ask in the comment section for any request ?
Credits:
SaPa
DOWNLOAD 190 KB