This mod simulates a tropical environment.
For use with warm climate maps like EAA, PJ Indo, Sumatra etc.
Can also be used with the standard map or other European maps like Promods for a change of scenery.
Key Features
Tropical vegetation and terrain
Tropical weather
Road and sidewalk texture changes
Building changes
Painted kerbs and barriers
Yellow road lines
Other model changes
Compatibility Latest Version: 1.26
If you are using the Realistic Building Lights mod then place it below this mod in Mod Manager.
Tropical Environment is also a weather mod so it is recommended that other weather mods are disabled.
Recommended Mod: Sound Fixes Pack by Drive Safely.
Tropical Environment should be given a high priority in Mod Manager
Changes in v3.6
Updated for 1.26
Credits:
Grimes
DOWNLOAD 113 MB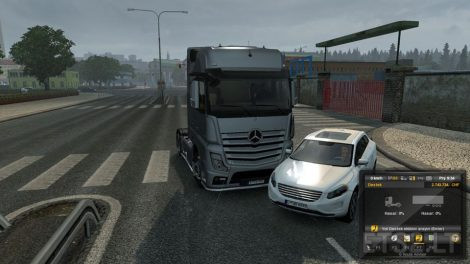 1.26.x No damage mod.
Please Keep Original Link.
Credits:
YAVUZ_Reis
DOWNLOAD 4 KB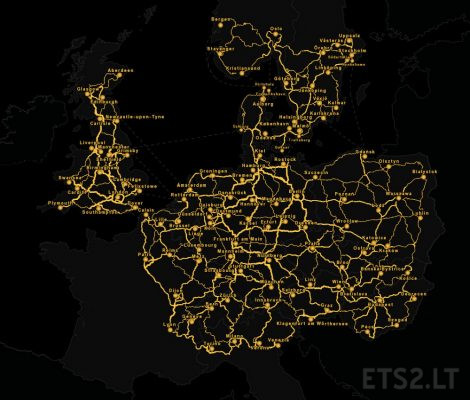 Test Vers : 1.26.x
-104 Garage
-3.537.130.752 Euro Money
-Going East + İskandinavya DLC
Credits:
Traian & YAVUZREIS
DOWNLOAD 0.8 MB
Realistic Rainreflections & No Rainstripes for ETS2 1.26
Changes from Original Game:
– 3x higher Rain Reflection Strength
– No Rainstripes
– Auto Blink OFF reduced from 27% of Steering Wheel Range to 20% (especially useful if you have a Steering Wheel with 900° Steeringrange)
This Mod can be incompatible with other Rainbehaviour Mods. To make sure to get this Mod working put it in a higher priority in the Mod Manager.
Installation:
1. Download Zip from link
2. Extract File to the Mod Folder of ETS2
3. Activate it in the Mod Manager and put it in a high Priority
4. Enjoy
Greetings
OptionalJoystick
Credits:
OptionalJoystick
DOWNLOAD 3 KB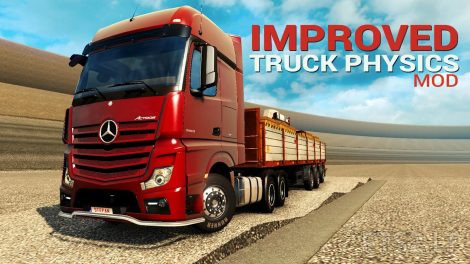 – Mod adds more realistic and hard physics for ATS trucks;
– It is now more difficult to drive a truck, "feel" of the truck is increased;
– Changed driver body movement physics, which is now less static;
– Lots of changes was made in truck behavior:
1. Changed cabin weight to a more realistic value;
2. Changed brake efficiency: less overall effectiveness an less effectiveness at low speed (but higher upper margin of "low speed"). Increased max. brakes temperature, increased warm up/cool down rates;
3. Decreased autocentering speed of steering wheel. Decreased truck turning ability;
4. Increased rotational wheel resistance and air resistance. Also, increased inertia – slower acceleration and stopping;
Thank you for downloading !
Credits:
Robert125
DOWNLOAD 3 MB
New mode error corrected,new version 1.30:Tested
Credits:
WounDPasS
DOWNLOAD 3 KB