Climate Fix – No Bloom v1.1 (ETS2 1.30)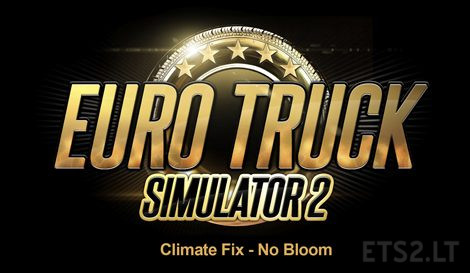 Description: This modification eliminates bright light and illuminated sectors in the game environment.
#####
Changelog:
v1.0: Adjustments and improvements in bad.sii and nice.sii. Visual correct, as it should be.
v1.1: Adjustments in Eye Adaptation Speed (Automatic Exposure). Value from 0 to 3.
#####
Giving thanks costs nothing.
Credits:
JuanBonX (Mod), SCS Software (Author)
DOWNLOAD 58 KB
Popular mods