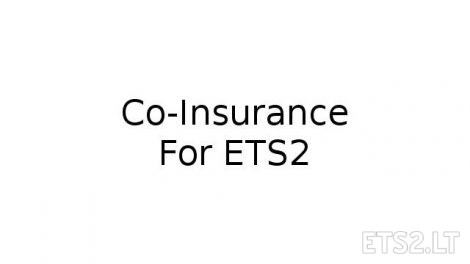 This modification will enable Co-Insurance for ETS2. The settings will match that of ATS.
The bank data used is the default for ETS2.
Steam Workshop Version:
http://steamcommunity.com/sharedfiles/filedetails/?id=763571757
Tested Compatible Game Version(s):
v1.25.x
Known Mod Conflicts:
This modification WILL conflict with any other modification which alters economy bank data. This includes almost all economy mods.
Credits:
BlackBloodRum
DOWNLOAD 10 KB