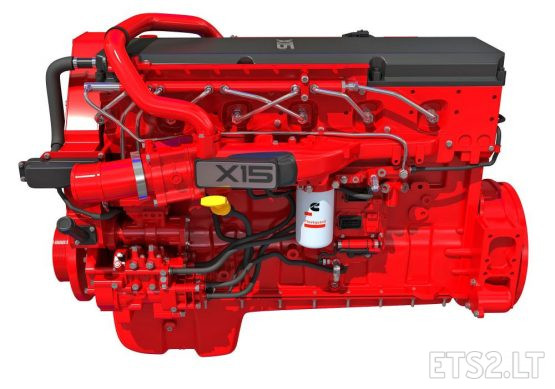 Hello guys this mod add 3 new gen
Cummıns x15 engine for scs renault range t
Cummins X15 450 (Efficiency Series) 2372 nm 450 hp.
Cummins X15 485 (Performance Series) 2237 nm 485 hp.
Cummins X15 505 (Performance Series) 2508 nm 505 hp.
All engines havo own specifications(torque curve,consumption,rpm ranges..).
Prices are optimized with standart engines.
Have fun ıf you love my work you support me with premıum download
Special thanks to kriechbaum.
Credits:
Voith,Kriechbaum
DOWNLOAD 2 MB