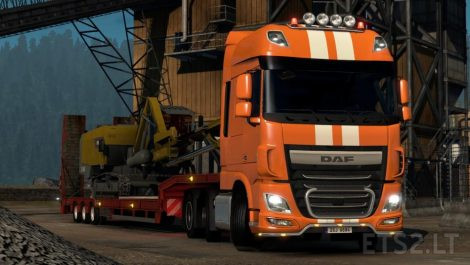 Hello,
This is a mod for Euro Truck Simulator 2, which adds a ZF 16S2321TD gearbox (with Retarder) to DAF XF 105. It's got standard differential for this truck, which is 2.69.
The gearbox has 16 speeds, which are displayed as 1L, 1H, 2L, 2H and so on.
Tested on ETS 2 v1.27 and v1.26, but it should work on older versions as well.
Credits:
bloderman
DOWNLOAD 23 KB