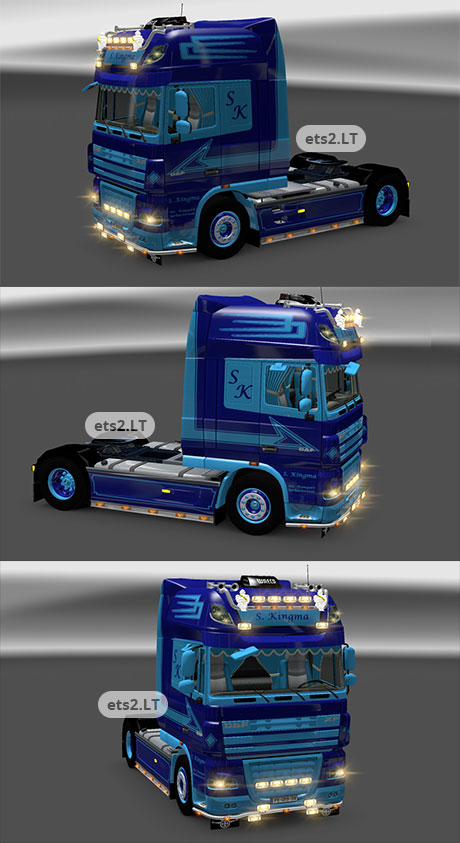 To get the Kingma skin complete buy the S.Kingma sunshield, grill and wheels at the Deaaler or in Garage,
The standard DAF XF will be un-effected from colored gril or other parts, because of re-building DAF Modpack by Roadhunter,
Skin, interior beige and wheels by Freddy Jimmink, special thanks to Per_DK for correcting the lining on both sides,
PMG"s are open and please leave it that way! Otherwise i will report abuse!
If You don't like it, i don't wanna know! And most of all: don't download!
Author: Freddy Jimmink
DOWNLOAD 62 MB