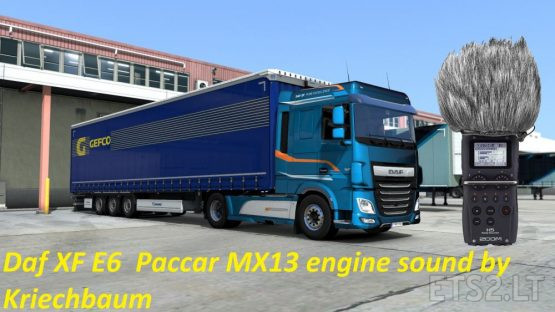 Hi all,
I hesitated to release that Daf sound mod because of the upcoming 1.37 beta for ETS.
But the sound was almost ready so i decided to finish it and to release it, so you can play with it at least for few days or few weeks ;))
I am aware that all the sound mods are broken with the upcoming Fmod, so i'll have to learn that programm and be able to convert my sounds for the game.
We are all waiting for more informations from SCS about this, it should arrive soon.
So, about this sound, it works with the SCS E6 Daf, and the Schumi.
Hope you will enjoy it.
Credits:
Kriechbaum
DOWNLOAD 5 MB