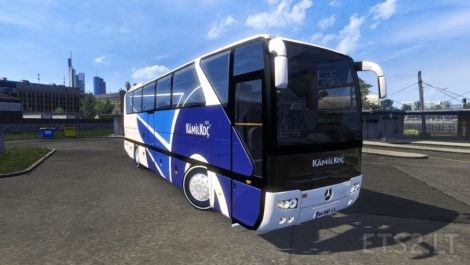 Dealer fix for "Mercedes-Benz O 403 by Muhammet ŞNL"
You can buy this bus from all of the dealers.
v1.3 changelog:
– Use "Type B" Trailer for using with deTbiT Terminal Mod.
v1.2 changelog:
– Front glass glare effect fixed.
– Green line removed from front window.
– Old Kamil Koc skin added.
– New Kamil Koc skin replaced for Fındıkkale.
– You can buy this bus via online dealer now.
– Retarder sound added.
– Blinker Sound changed.
Place above the original mod in mod manager.
Compatible for: 1.32.x
Credits:
deTbiT
DOWNLOAD 76 MB
https://www.youtube.com/watch?v=fv7ZbchjPTo&t=0s&list=PLqohib6NLzhhNhvqGGsq9ACRuguz6MuDR&index=2