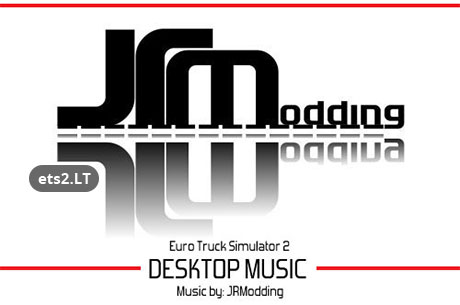 Author:
JRModding
Description
DESKTOP MUSIC
by: JRModding
This mod replaces the default music while navigating through the ETS 2
desktop. All music by JRModding.
NEW FEATURES:
– 4 new music tracks for desktop.
NOTE:
When you start Euro Truck Simulator 2 with the mod enabled, you will
hear one of the default tracks. Do not worry, this does not mean the
mod is not working. Exiting the desktop and going back to the desktop
will start the new music.
HOW TO INSTALL:
Simply extract the .scs file and place it into the following
directory:
C:/username/documents/Euro Truck Simulator 2/mod
NOTE: If the mod is not working, try the following:
– Make sure that you haven't got another mod enabled that may
interfere with this one (such as another music mod for the desktop).
If so, disable it.
ENJOY!
DOWNLOAD 9 MB