DP's Realistic Traffic 0.1.4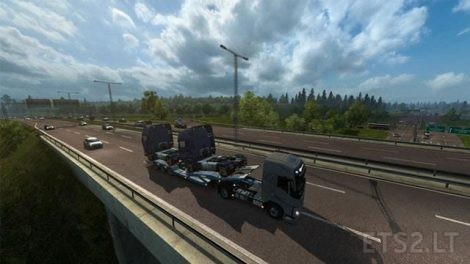 Version: 0.1.4
This mod not only increases the density of the traffic but also changes its behaviour to create a busier and more fluid experience.
– Increased traffic in general, which creates a more realistic feel
– Traffic has less patience and safety for itself, merging into traffic a lot faster
– Queues that do build up are quicker to filter away
[bold]Changes from 0.1.3
– AI is now 25% less "suicidal". Should stop them cutting across so close when overtaking, etc.
Changes from 0.1.2
– Slightly reduced truck spawning
Changes from 0.1.1
– About 10% less traffic, which is more patient than before
Changes from 0.1
– Traffic is slightly more patient, should help at roundabouts and sliproads especially
Tested on version 1.24.x
Credits:
SCS, Dumbfounded Polymath
DOWNLOAD 17 KB
Popular mods