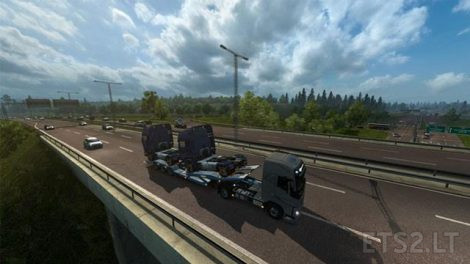 Version: 0.1.9
This mod not only increases the density of the traffic but also
changes its behaviour to create a busier and more fluid experience.
– Increased traffic in general, which creates a more realistic feel
– Traffic has less patience and safety for itself, merging into
traffic a lot faster
– Queues that do build up are quicker to filter away
Changes from 0.1.8
– Support for Sound Fixes Pack v 17.9, this will enhance sounds for AI
traffic even more. Make sure Sound Fixes Pack has higher priority in
the mod manager!
Sound Fixes Pack –
http://steamcommunity.com/sharedfiles/filedetails/?id=648591060 or
Tested on version 1.26.x
Credits:
Dumbfounded Polymath, SCS
DOWNLOAD 18 KB