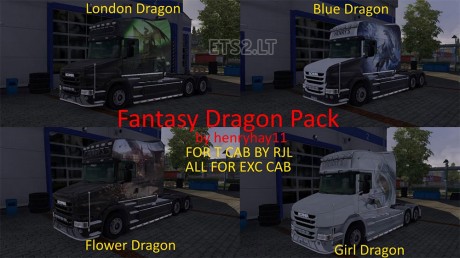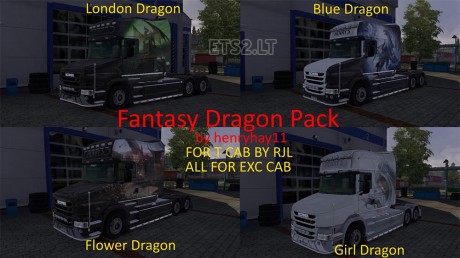 4 Dragon skins for RJL's scania t cab, EXC Cab only.
all 4 skins are in the zip file, please un-zip this, then install the ones you want, each scs file is named as you can see on the picture.
Feel free to re-upload to other sites but please keep my original link :-).
Credits:
henryhay11
DOWNLOAD 85.44 MB