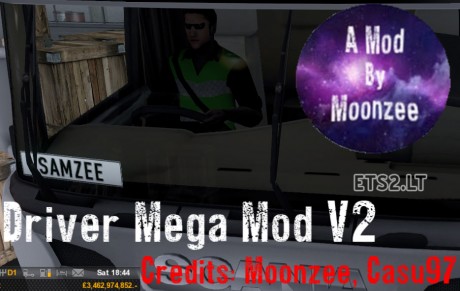 Another Mega mod from me but this time a bit of help with a Hi-Vis.
Now in a mega mod.
In this mega mod:
Sunglasses,
Wristbands,
Ring,
Hi-Vis,
Black Polo Shirt Under Hi-Vis,
Note of how to install in the extract and credits.
For version 1.8.2.5
Thanks,
Enjoy the mod.
Credits:
Moonzee, Casu97
DOWNLOAD 0.9 MB