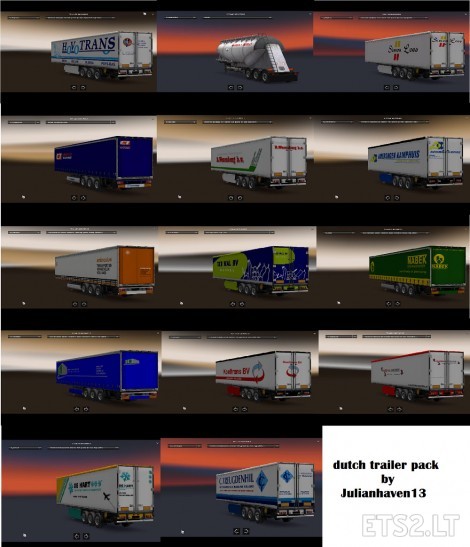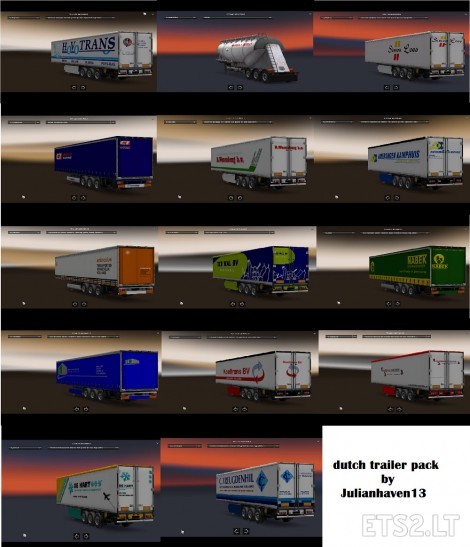 Hello guys. After working some months on this pack i can finally say that the first release is a fact. All the trailers are in AI and the pack has 14 different dutch companies. It will be more in sooner versions.
It contains:
– Simon Loos
– Amerongen Kamphuis
– Koeltrans
– Ambrosius Hoogeveen
– Hovotrans
– Millezen Oeffelt
– Nabek
– Compass transport
– B wezenberg
– Hartman Expeditie
– C vreugdehil
– Ter wal Meppel
– LCW Groningen
– De hart Heusden
It has some errors with cargo but its not noticable when playing. It is tested on 1.22.2 and with Jazzycats AI truck pack. It worked fine. Have safe miles with it!
Author: Julianhaven13
DOWNLOAD 45 MB