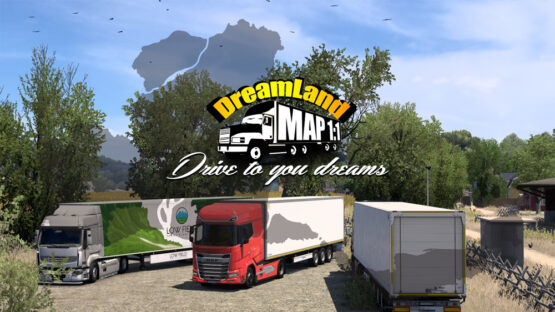 Hello:
Here is DreamLand Map v1.0.2
The game works for version 1.49.
This map was created in an imaginary 1:1 scale.
There are more areas to explore within this new version.
To follow the current issue, please come to our discord address: https://discord.gg/jMJcK968Nt
v1.0.2 – Towns and cities – What's new:
–FLE company located in PAS City Airport area has been activated.
–1.49 full compatibility added.
–2 companies have been added on the road to Bode town, paving the way for subsequent updates.
In order to play our map, you must have all the map dlc. Otherwise, the map will not work, even if it does, missing road junctions will appear.
To play the map separately, it is necessary to create a new save.
You can also use the bus routes with the DBus Client plugin included in the Rar file of our map.
You can use the Google Drive link for updated images and you can access the images by selecting the appropriate release note.
Daha fazla resim için: https://drive.google.com/drive/folders/1-1Vu2qZxk0uLzQXsd5HMK6hmZFby-sXZ?usp=sharing
Credits:
OyunPas – LeventYmz
DOWNLOAD 455 MB