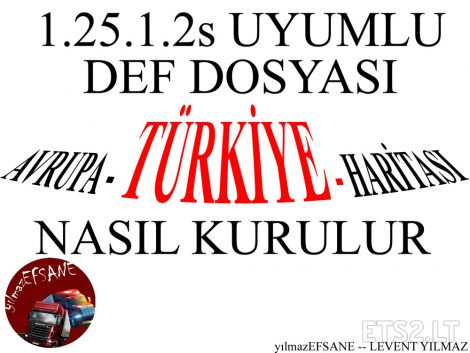 1.25.1.2 s Ets 2 Europe – Turkey-Map Compatibility.
This download your file just contains the DEF file.
The only thing you need to do in My Documents (-Yilmaz–map –def– turkiye_avrupa legend V3.2.Major editing update repair 6-)delete the file and you have to take it. Now Your Map Will Run Smoothly.
The version of the game; s 1.25.1.2
Authors: yılmazEFSANE — LEVENT YILMAZ
DOWNLOAD 157 KB
https://www.youtube.com/watch?v=o4P3YEOhsgM